Back in January I had the pleasure of attending the annual conference for the Georgia Association of Museums and Galleries representing the Douglas County History and Tourism Commission and the Douglas County Museum of History and Art.
It was a wonderful conference with lots of great seminars on museum topics such as creating new exhibits, setting up a video archive, and how to decommission certain items from your museum's collection.
I was able to reconnect with a few people I knew, make some new connections, and they fed us well, too.  
The first night was a progressive dinner beginning at Albany's Thronateeska Heritage Center, moving on to the Albany Museum of Art, and ending at the Shackelford House for dessert.
As you head down Albany's Dawson Road you can't help but notice Shackelford House.  I'm sure I am not the first person who wondered what a Greek Revival plantation house was doing there, and I knew I had to discover the home's history.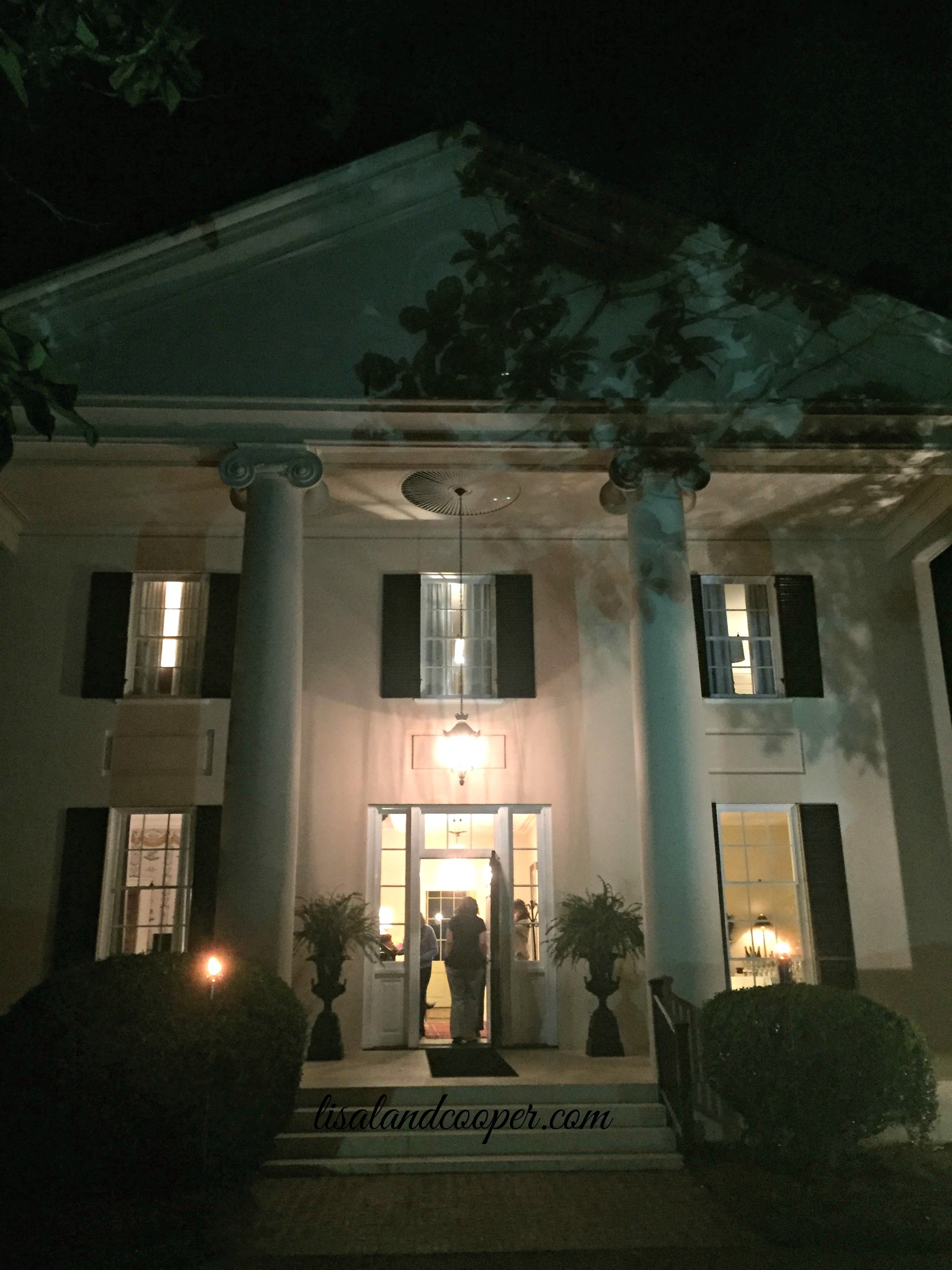 My research uncovered Shackleford House is only sixty-eight years old, but since the home's architecture follows the principals of Jeffersonian and Palladian symmetry you think it's much older.
The home is the brainchild of Edward Vason Jones who is known for his White House renovations and for work with grand homes across the South.
Amazingly, Edward Vason Jones had no formal education in architecture. He was completely self-taught. His first project was the design and construction of Gillionville Plantation outside of Albany in 1935. Gillionville is a quail shooting plantation that has remained in the same family since the 1920s.
After seeing the work at Gillionville, Hal Hentz was so impressed he hired Jones to work for his firm, Hentz, Reid, and Adler in Atlanta as a draftsman and superintendent of construction.
Another surprising fact regarding Jones is that between his stint in Atlanta and before returning to Albany, he designed warships for the U.S. Navy in Savannah. I would love to know which warships….more research for another time.
The Shackelford House is sometimes referred to as Albany's pink house. It sits on ten acres filled with large magnolias and live oaks.
Jones designed the home for two of his friends – Hugh and Marie Shackelford – in 1948. He intended the home to appear much older than it really is and used Thomas Jefferson's Monticello to inspire some of the design elements.
The front entrance opens into a large foyer, which has a beautiful black and white checkered wooden floor.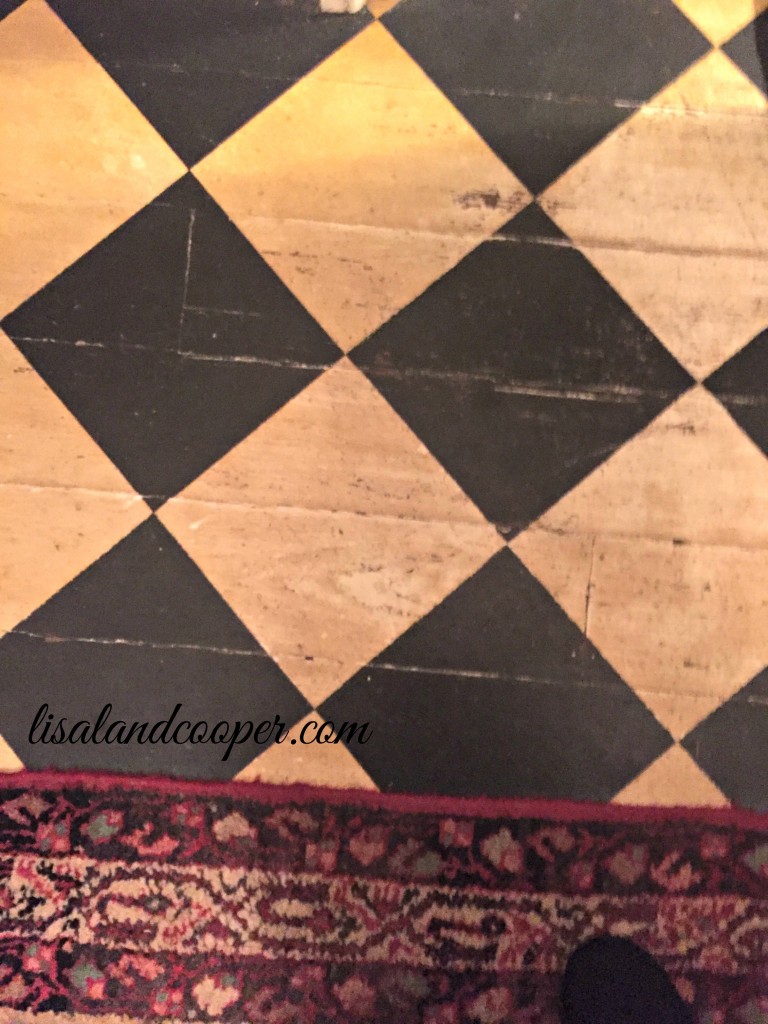 The staircase is decorated with hand-carved details. The steps are covered with the original tapestry carpet. Also in the foyer is this unusual pendant light fixture with metal details. It appears to hang from the talons of an iron eagle.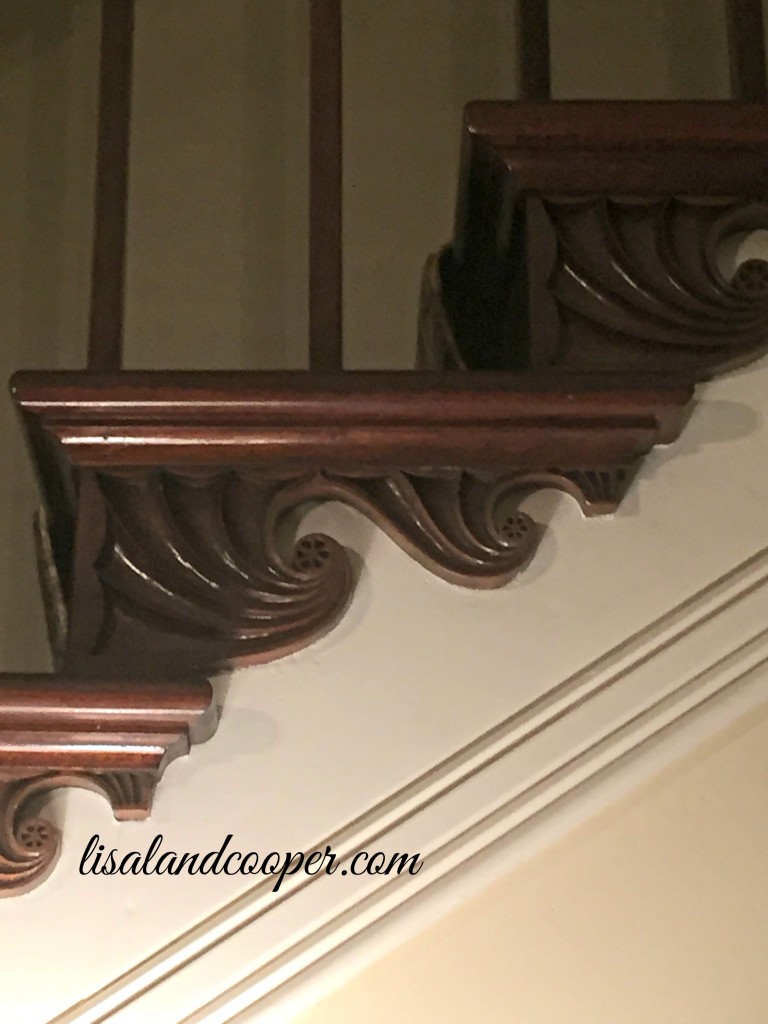 Between the dining room and the parlor, where the main table was set up the night I was there , were double mahogany doors topped with a beautiful fanlight window with seashell style detail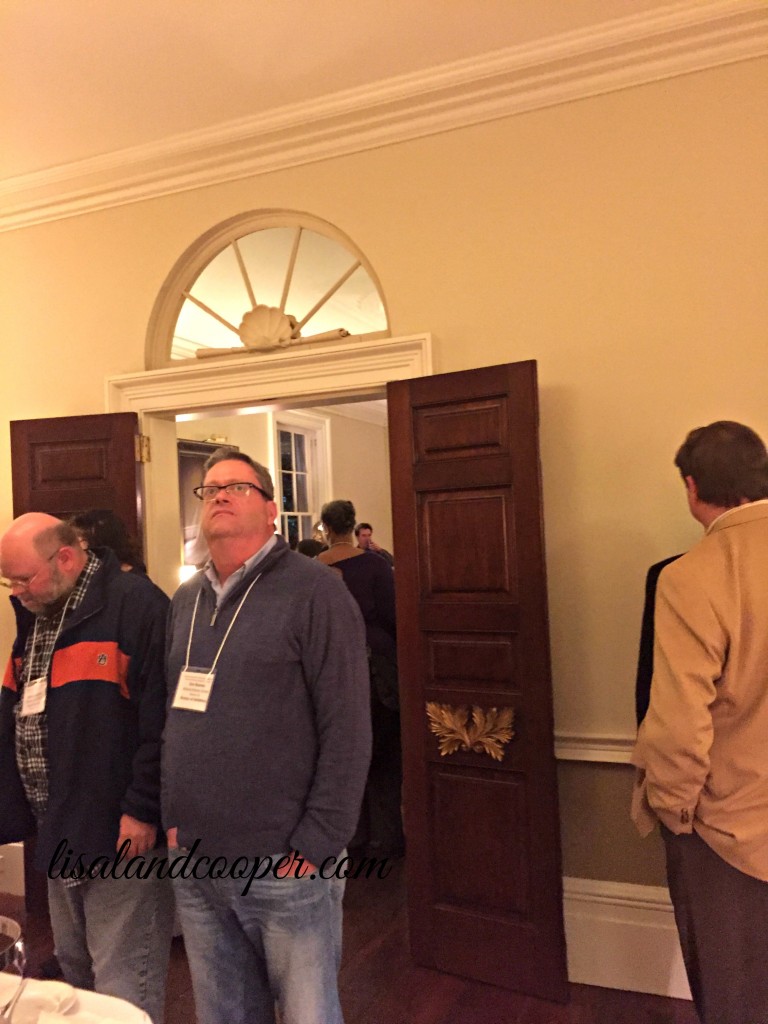 Also,  in the main parlor was this beautiful chandelier with the most ornate ceiling medallion I have ever seen.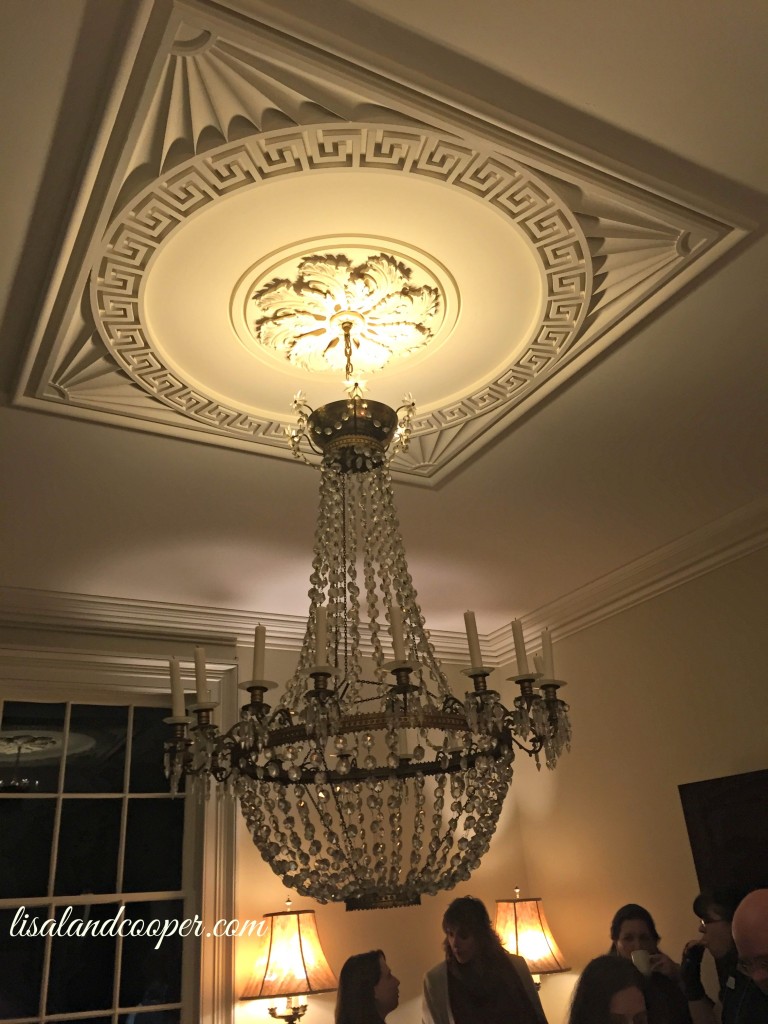 The dining room walls are covered with a lovely mural created in France.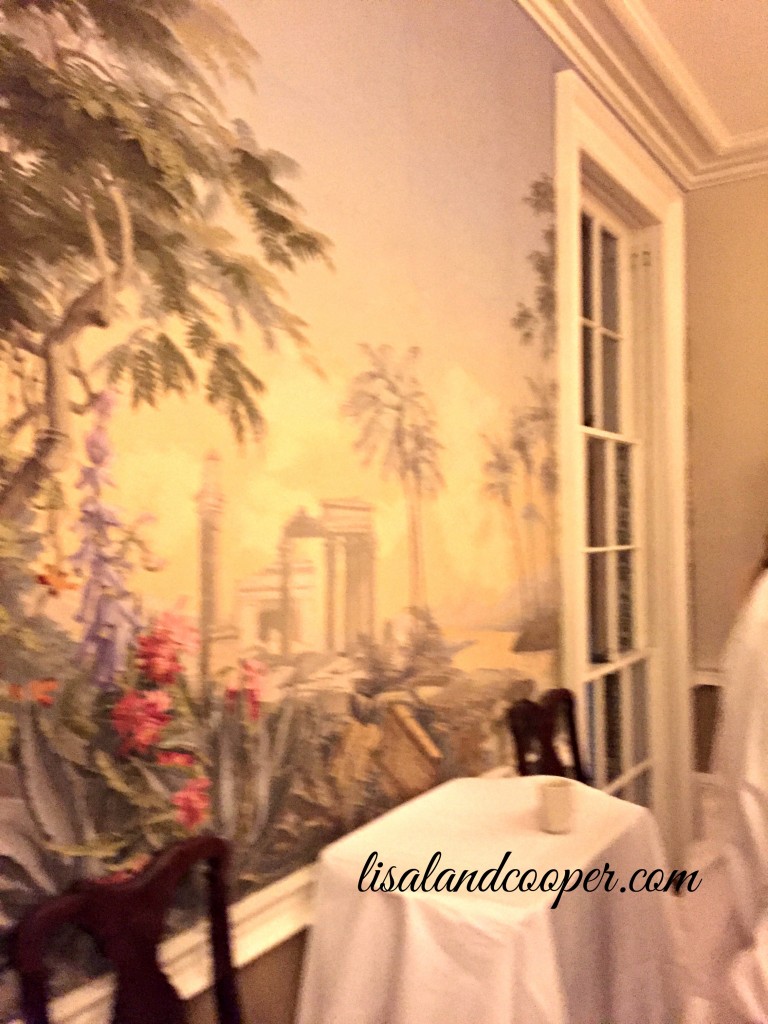 If you aren't impressed yet it's staggering to know that Edward Vason Jones renovated several of the reception rooms for the U.S. State Department as well as several rooms at the White House from 1965 through 1980.
One of the reception rooms at the State Department carries his name today – Edward Vason Jones Hall. He designed the room to resemble Marmion, an 18th century house in King George County in Virginia.
During the Nixon, Ford, and Carter administrations he oversaw renovations of White House rooms such as the Green Room and the Vermeil Room.
Jones passed on in 1980, but thankfully his body of work remains from Washington, D.C. to Albany, Georgia.
Today the Shackelford House is a venue for special events with emphasis on the word special since there is no need to decorate. The home's architectural details are decoration enough.
There are several rooms that can be used for dining including a vintage piano room and bride and groom suites upstairs.
Of course the real reason I was at the house was for dessert, and I wasn't disappointed. The spread was put on by the folks at Merry Acres Inn – Stewbos – Lynne Mertins (look her up for a treat), and they didn't disappoint.