In February 2013 the Mister and I ran off for a quick weekend in Charleston. It was rainy and cold most of the time, so we didn't get a chance to walk around very much, but we did take a turn through the visitor's center and then headed across the street to The Charleston Museum.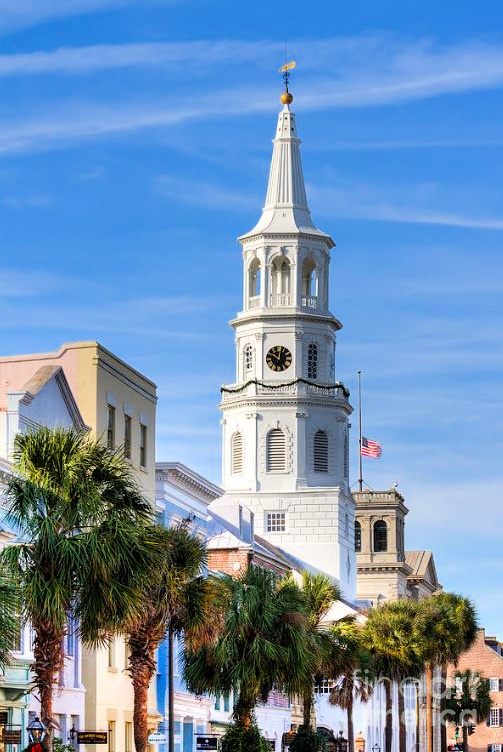 The museum was founded in 1773 and is commonly referred to as America's first museum.
While I found all the exhibits informative and well done, one of the smaller ones simply astonished me.
I love learning new things, and these types of cemetery markers were totally new to me.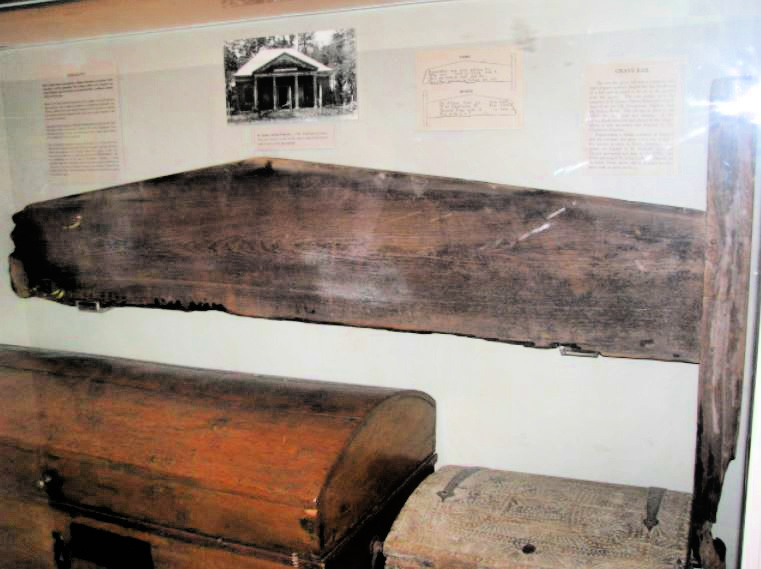 Yes, that's a four-poster bed headboard and for some people in the 18th century this served as their grave marker.
I came home from Charleston and began digging a little deeper. I found an article from The Milwaukee Journal dated June 17, 1927 titled, "Four Poster Bed Headboard Marks Grave 189 Years".
From the article: Still intact after serving 189 years [in Charleston, South Carolina] as a tombstone in St. Michael's Cemetery here a four-poster headboard of an old wooden bed has been uncovered by a cleanup crew working in a cemetery.
The unusual marker was part of the bed used by Mary Ann Luyten during her lifetime. Some years before her death she decided that its enduring tidewater cypress wood should make a particularly satisfying tombstone. In writing her will she directed that this be done and ordered the inscription which was to be carved on the bed.
The words were plainly visible when workmen removed leaves and moss which had partially covered Mrs. Luyten's grave marker:  "Mary Ann Luyten, wife of William Luyten Died September 9, 1770, in the twenty seventh year of her age."
This is Mrs. Luyten's grave marker as it appears in the cemetery: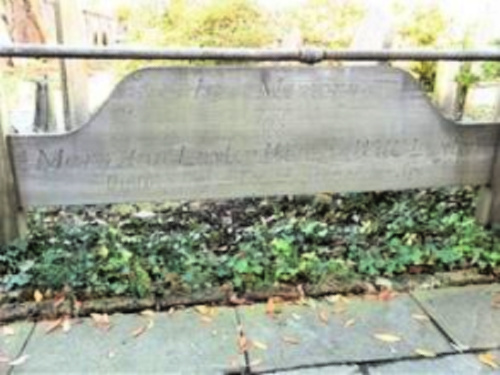 Apparently, this practice was repeated by others. In a more recent newspaper article from April 1982 published in The News and Courier advised that for years the St. Michael's grave rails such as Luyten's were thought to be the only ones remaining in North America, but now there is a third "bedstead" shaped wooden grave rail that has been stashed away at St. James Santee Episcopal church for many years. It resembled the headboard of a bed and was designed to be set in the ground over the grave.
I find the markers to be very interesting. It's a whole new spin on "Now I lay me down to sleep."