On January 18, 1934 renowned Atlanta historian Franklin Garrett was on a patch of property in south Fulton County referred to as the Hornsby place on Butner Road. The property – once owned by Dr. W.J. Hornsby – was situated two miles east of old Campbellton, the once thriving county seat of Campbell County.
Campbell County had ceased to be at the end of 1931 when it was absorbed into Fulton County. The little village of Campbellton situated on a ridge above the Chattahoochee River had been the county seat for Campbell County from the beginning of 1829 until 1870 when Fairburn took over as the county seat.
On that January day in 1934 Franklin Garrett was on a mission – part of his personal quest to locate and document graves in and around the Atlanta area. Garrett's Necrology is a genealogical resource for white men from the metropolitan Atlanta area, twenty-one years of age or older, who died between 1857 and 1931. This research is stored on thirty-seven rolls of microfilm housed in the Kenan Research Center's Goldstein Reading Room and can be searched online here
Garrett was in search of a single grave a short distance from the long-gone home place. Fortunately, it didn't take long for Garrett to see the grave – not a Hornsby family member, but the grave for a Confederate soldier far from his Arkansas home.
Garrett's source had told him Dr. Hornsby found the wounded soldier in the woods near the house. The doctor had done what he could, but the man died.
The marker had been placed by the soldier's family at some point after the war. The marker reads, "Lt. Edward Peter Clingman CSA, Son of Dr. and Mrs. Henry Patillo Clingman of Goldsboro, North Carolina, born April 23, 1842.  Killed in battle near Atlanta, April 23, 1864 while leading his Company E, Third Arkansas Regiment Cavalry in a charge against the Federals.   Entered the army April, 1861. The eternal God is the refuge and underneath are the everlasting arms.  Deut. 33-27"
Yes, the death date is incorrect.
I found this picture of the grave as I was going through the Wilbur G. Kurtz papers at the Atlanta History Center. The moment I saw Clingman's grave was in old Campbell County I instantly became intrigued because it is one of my focus areas for my research.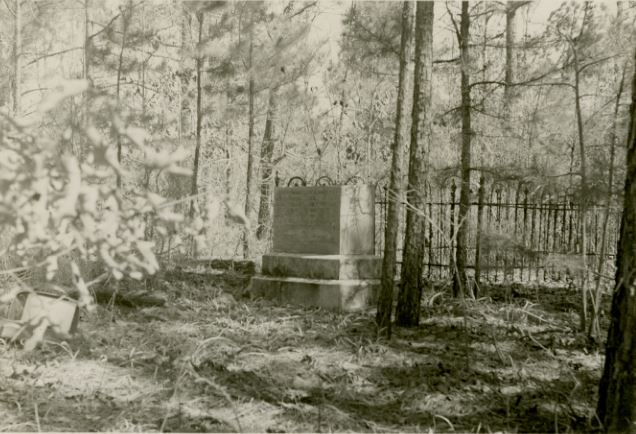 It didn't take much effort to locate a "Find-A-Grave" entry for Lt. E.P. Clingman, but it was at Atlanta's Westview Cemetery, not in the woods on the Hornsby place.
How did Clingman's grave move?  The Find-A-Grave entry states Clingman was originally buried near Fulton Boulevard.  That detail threw up some questions for me as well.
I dove into the old newspapers and found Clingman's obituary published in the The Daily Confederate out of Raleigh, North Carolina on September 1, 1864.  Lt. Clingman's family moved prior to the start of the Civil War from North Carolina to Arkansas.
Per his obituary Clingman "had been preparing for the medical profession" following in his father's footsteps.  At age 22 he was "in Memphis on his way to St. Louis to attend medical lectures when he first saw" Lincoln's proclamation, "which aroused Southern people" to take up arms.  Clingman joined the Confederate army almost immediately. "He was sent to Pensacola where he served for a time then transferred to a company of cavalry from his adopted state, which had just formed in Searcy, and afterwards became a part of the Third Arkansas (cavalry) upon its organization". Clingman was eventually promoted to the rank of lieutenant.
He was able to see his mother once during the war.  At some point "as he passed through North Carolina" he was close to where his mother was staying in Mocksville, "a refugee from home. He obtained a short leave of absence for a few days to visit her."
Later, Mrs. Clingman would be able to recall how her son "had grown to be a man since she had last seen him; he was in fine health and spirits. Just grown to full manhood, of tall and commanding person, of noble intellect and good name, his future was full and bright promise, and for him his family had high hopes."
"His stay was short, for he left in time to rejoin his regiment before his furlough had expired. It was the only furlough he had ever had, the only visit to his family since the beginning of the war, and it was his last!"
A comrade in communicating the sad intelligence to his [family said], 'He fell, and died the glorious death of a soldier while leading a charge made by our company on July 28th, near Campbellton on the Chattahoochee River.'"
At the very end of the obituary I read, "On Dr. Hornsby's farm, he fills a soldier's grave!"
Well, that confirmed the death date for me and the fact that Lt. Clingman did die in Campbell County, plus he was indeed originally buried on Dr. Hornsby's plantation.
Notes made by Wilbur G. Kurtz where he had attempted to find out more regarding Lt. Clingman's death made reference to Brigadier General L.S. Ross' report dated August 1, 1864 where he states he was ordered near Lickskillet (Adamsville) at 4 p.m. on July 28th to Owl Rock Church (Campbell County) to support Colonel Harrison's Brigade of Wheeler's Cavalry then engaging the Federal Cavalry at Campbellton.
It was during this movement that Lt. Clingman engaged the enemy and died.
But how did his remains end up at Westview Cemetery?
I checked for further newspaper articles and found one dated July 30, 1961 in the Clarion Ledger out of Jackson, Mississippi discussing Lt. Clingman stating, "When Sherman's army reached the outskirts of Atlanta, the young Confederate lieutenant pushed his weary cavalry troop into the little village of Campbellton to guard the highway and the railway – the only escape route for General John Bell Hood's Confederate forces. His job took on increasing importance when the Confederates were beaten at the Battle of Peachtree Creek, July 20, the Battle of Atlanta, July 22nd, and the final big battle of Ezra Church which left Atlanta open to Sherman. He was ten miles from Ezra Church on July 28th when Union General John Scofield sent a cavalry troop swinging south to Campbellton. Clingman's troop met them on the Campbellton-Fairburn Highway. There was a sharp fight and he fell mortally wounded in the road."
Ah, a clearer picture as to why Lt. Clingman was in Campbell County and how he lost his life.
By 1961, more details had been added to the story stating it was a slave who found the young Southern officer and "tried in vain to nurse him to health and buried him in the woods when he died."
I also learned that just "after the war was over Dr. and Mrs. H.P. Clingman traveled from Arkansas and put a headstone on his grave deciding "to leave the boy where he fell."
Presently, I'm not sure why it was decided to move Clingman from his resting place in old Campbell County to Westview Cemetery other than to provide him a little company and a hero's burial  in the Confederate trenches where the Battle of Ezra Church took place – today's Westview Cemetery.
I'm also wondering if Wilbur G. Kurtz even sketched or painted Clingman's lonely resting spot in the Campbell County woods.
Another mystery to follow….