On April 29, 1899, The Atlanta Constitution announced, "William B. Lowe has made arrangements and secured plans for the erection of an apartment building on Peachtree between North and Linden Avenues which is to be ten stories high and …more elegant than any apartment building in New York City or Chicago."
Two things caught my eye. First, it was the earliest mention I had seen to date regarding an apartment high-rise in downtown Atlanta, and the name of the architect, Andrew J. Bryan, has a connection to my prime research area of Douglas County, so of course, I looked into this a little bit more.
William B. Lowe featured prominently in Atlanta's history from the end of the Civil War through 1900 though he's not commonly known. Some might think he's connected to Atlanta's famed Lowe's Grand Theater, where the move Gone with the Wind premiered in 1939, but no, Mr. Lowe is not that particular Lowe, but his story is a bit fascinating.
William Bell Lowe was born in Georgia's Meriwether County at Greenville in 1839. At the young age of 17 Lowe set out for New York City where he worked for E. Stone & Co. I've only done a basic search for the business, and I didn't find anything.  Once the Civil War was imminent Lowe returned home to Georgia and enlisted in Cobb's Legion serving in Company C. There are references he was taken prisoner in Maryland, but by the end of 1863 and through 1864 he was an assistant to General Hull.
Following the war Lowe went to Atlanta he entered the clothing business under the name W.B. Lowe & Co. By 1870, a dry goods business was organized listed at 44 Whitehall Street. Trade journals list the business as a wholesale and retail clothier for men with sales running from one hundred to one hundred and fifty thousand dollars annually.
Lowe was married to the former Rebecca Douglas of LaGrange in 1868. I actually found more mentions of her activities in the newspapers than I did her husband's.   She was very active in Atlanta Society in the 1880s and 1890s. In 1896 she formed the Atlanta Women's Club at her home and also served as the president of the National Federation of Women's Clubs.
The Lowes lived in a mansion along Peachtree Street located between Linden and North Avenues.
Like many men of that time Lowe took his profits and reinvested in other businesses as well as broadened this reach by partnering with other movers and shakers in the area.
1870 was also the year Lowe joined James W. English, George W. Parrott, and A.B. Steele in organizing the Chattahoochee Brick Company and later formed Enterprise Lumber Co. with A.B. Steele and J.W. Pope. By 1880, Lowe was president of the Georgia Lumber and Turpentine Company. By the mid-1880s Chattahoochee Brick Co. began building railroads and by 1890 had over 500 miles of rails to their name.
Basically, by 1899, William B. Lowe was the best known financier of state according to his obituary, so it's no surprise that he wanted to delve into the world of real estate development.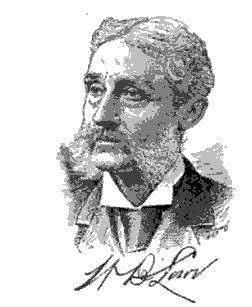 Folks took notice in April, 1899 when they opened up their papers and saw a headline that stated, "apartment flat to cost $250,000 to be built on Peachtree Street." Lowe and his architect, Andrew J. Bryan, had managed to keep the project secret, but once the newspaper heard about the building and verified it, they published the news immediately stating, "This is the first announcement of any kind that has been made of this next step of Atlanta to metropolitan achievements."
The article advised further, "The Lowe apartment building will be on the east side of Peachtree between Linden and North Avenues and in the two lots adjoining Mr. Lowe's residence and nearest Linden Avenue. The building will have a frontage on Peachtree of 68 feet and will extend back to an alley of 135 feet.
There will be ten stories. On the first floor will be the main entrance with a handsome vestibule in which there will be a directory with electric bells and speaking tubes reaching each separate apartment. A caller can step into the vestibule and communicate with an occupant on any floor should the all not demand a trip to the apartment in the elevator.
There will be two elevators one for passengers and the other for freight.
Eight of the floors will contain two apartments each and an apartment will consist of seven rooms, a kitchen, two bathrooms, pantries and closets. The other two floors will contain four apartments each with a less number of rooms than on the other floors for the occupancy of small families.
All of the apartments will be as private as if a separate dwelling house, electric lights, bells, gas, water and every possible modern convenience will play a capacious part in the construction of the flat.
When completed the building will have cost about $250,000 and will be the most expensive structure of the kind in the south.
The frame of building will be steel and finish will be pressed brick stone and terra cotta. The outside effect will be attractive and as comfortable and convenient."
It sounds like a very modern and elegant apartment building and a worthy undertaking for Mr. Lowe and his architect.  I'll add here that the architect, Andrew J. Bryan, had quite a reputation as a designer of courthouses throughout the south including Douglas County's 1896 building that we lost to a tragic fire in 1956.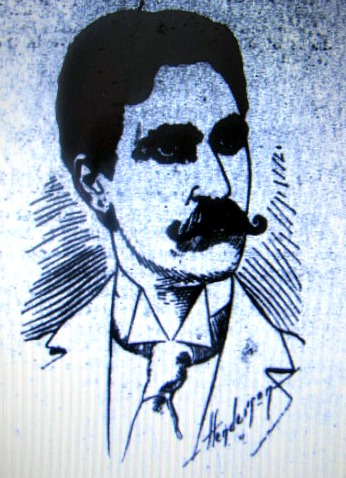 Dirt was to be broken for the grand apartment building and the foundations begun by the end of May, 1899, but I could find no further mention of what I term "Lowe's last great idea".
One year later, April 4, 1900, William B. Lowe died. His obituary stated he had been an invalid since 1885 "when through exposure, he contracted the malady that resulted in his death."
Apparently, William B. Lowe had worked until the last going to the office each day, but a few days prior to his death he was homebound but insisted on remaining in contact with his office by telephone.
From what I can see the grand and innovative apartment building William B. Lowe conceived and Andrew J. Bryan designed never came to be.
That designation would fall to others including the Ponce de Leon Apartments which opened in 1913 and is touted today as "Atlanta's original luxury high rise."