For the last few weeks, I have been sharing some recollections of Mrs. Abigail "Abi" Pittman Elder (1832-1928) via a few of her letters written to the editor of The Atlanta Constitution. Though her letters she threw around bits and pieces of Atlanta history like confetti – mentions of Native Americans whooping and racing their ponies up and down Peachtree Road, Whitehall Tavern, her thoughts regarding an effort to change the name of Buckhead in 1909, and mentions of Alexander Luckie, the namesake for Atlanta's Luckie Street – not because she was boasting of her historical knowledge but because she had witnessed and experienced these events in real time. She was also attempting to correct a few minor mistakes she had seen in recent papers published in 1909 and 1910.
This final letter I am sharing was written to the editor of The Atlanta Constitution in early June 1910. The 1910 census workers had begun collecting data on April 15, 1910, and were attempting to finish up their work. Through the month of May there had been several mentions in the newspaper how the census workers were having a difficult time in securing the information they needed since many were not home when the enumerators knocked on their doors. In fact, the final deadline for completion had to be extended a few days. In 1910, enumerators still went door-to-door to gather data. A census taken primarily by mail would not begin for fifty more years.
These mentions in the newspaper caused Mrs. Abi to recall assisting her father, Daniel N. Pittman, in putting together the census information for Gwinnett County in 1850. The 1850 census began on June 1, 1850, with surveys being taken through the remainder of that year. This was the first year where names of every household member were included along with names, gender, place of birth, and age. It is also an important census for genealogists working on African American lines because slaves, for the first time, were listed by name of the owner, and were included by gender and estimated age on documents referred to as the "Slave Schedules."
The National Archives advises "the U.S. Marshal for each Federal judicial district was responsible for taking the census in his district with the help of assistant marshals whom he appointed [in 1850.]" Each assistant would personally visit each dwelling house, and to each family. The information would then be placed on census forms that were all hand-written on forms in triplicate.
Mrs. Abi says:
"I had vacation and when my father had finished all the manuscripts, I helped him transfer them to the ledgers. He traveled all over the country on horseback, or in his seated sulky, as they were called in those days. I do not know what they are called now."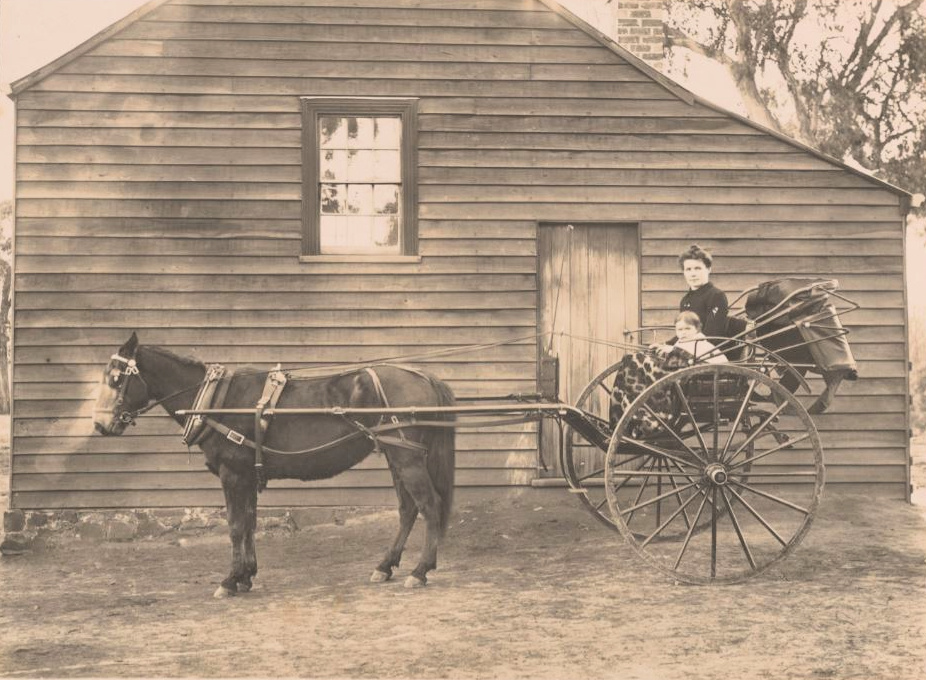 Mrs. Abi continues:
"He knew almost every man personally, as we had lived in Lawrenceville a long time, and he had represented the county in the legislature [twelve to fourteen years], and he had been to the different districts to drill men and boys in military tactics. We were living, at that time he took the census, between Lawrenceville and Stone Mountain, where the road crosses between Rockbridge or Lithonia and Pinkneyville. There was no Norcross nor any railroad then, but Pinkneyville post office and a crossroads store. Norcross and the Air Line Railroad have been built since the war."
Mrs. Abi's father, Daniel N. Pittman (1793-1871), one of Gwinnett County's earliest citizens, controlled one of the early ferries across the Chattahoochee River where it crossed his land.
Mrs. Abi continues:
"There were three large ledgers sent to my father, and we had to transfer everything to them – land, negroes, chickens, cows, hogs, horses, dogs and children. We had an old gentleman by the name of McQuene, who lived  in Sugar Hill district, to come down and help us. It took us about three months to get them ready to be sent away."
I will admit I have not researched this mention of Mr. McQuene very much. It could be an alternate or misspelling of the name "McQueen," but at this point I do not have additional information.
Mrs. Abi continues:
"I had to sit almost all day and call over the heads of the families, give the old gentleman or lady then his or her age, then oldest child to the youngest, giving the age of each; then came in number of acres of land, negroes, horses, cows and so on. One ledger was to be kept at Lawrenceville, one sent to Milledgeville, and one to Washington D.C. 
I was delighted to help my father, and my brother, Daniel Pittman, Jr, was at home and would recall the names one day for my father to transmit to the ledger, and I would call for Mr. McQuene, and next day we would change places and I would call for father and brother for Mr. McQuene.  They were both rapid writers, and we finished up in a given time.
I have forgotten whether there was an exact time allowed. Anyway, we finished, and my brother returned to Marietta, where he was engaged in newspaper work of some kind, but soon after that he came to Atlanta and he and Mr. Marcus A. Bell formed a law partnership, and then, in February 1855, my father came to Atlanta and lived here until after the war, when he moved to a farm in DeKalb, near Stone Mountain, and was living there at the time of his death. He and my mother sleep in the cemetery at Stone Mountain…"
Marcus A. Bell, mentioned above by Mrs. Abi, is the same Marcus Bell who owned Atlanta's Calico House I wrote about here in my article, Atlanta's Lost Landmarks – The Calico House.
Mrs. Abi's brother, Daniel J. Pittman would eventually become the Ordinary for Fulton County and served from 1863-1887 in that post.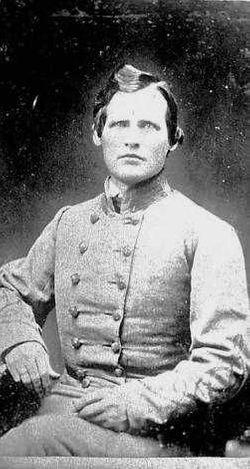 In reference to the census, I don't think I have ever researched a column, a web article, or a book chapter without consulting a census document or two. The census confirms someone's whereabouts in ten-year increments, the data can confirm family members, occupations, and other interesting bits of information. Thanks to Mrs. Abi's recollection remembering how these documents were put together prior to the age of copy machines, calculators, and computers, I can appreciate this information and the energy it took to put it all together just a bit more.
You can read how Mrs. Abi inspired my article, Some Thoughts Regarding How Peachtree Street Was Named and a second article titled Mrs. Abi Remembers by clicking the links.
If you enjoyed this article, you might like my latest book – Georgia on My Mind: True Tales from Around the State  – which contains 30 true tales from all around the state including three stories from Atlanta, and yes, there will be volume two out soon! You can purchase the book here…in print and Kindle versions.